This article was written for Pet Guardian Angels of America by Mikkie Mills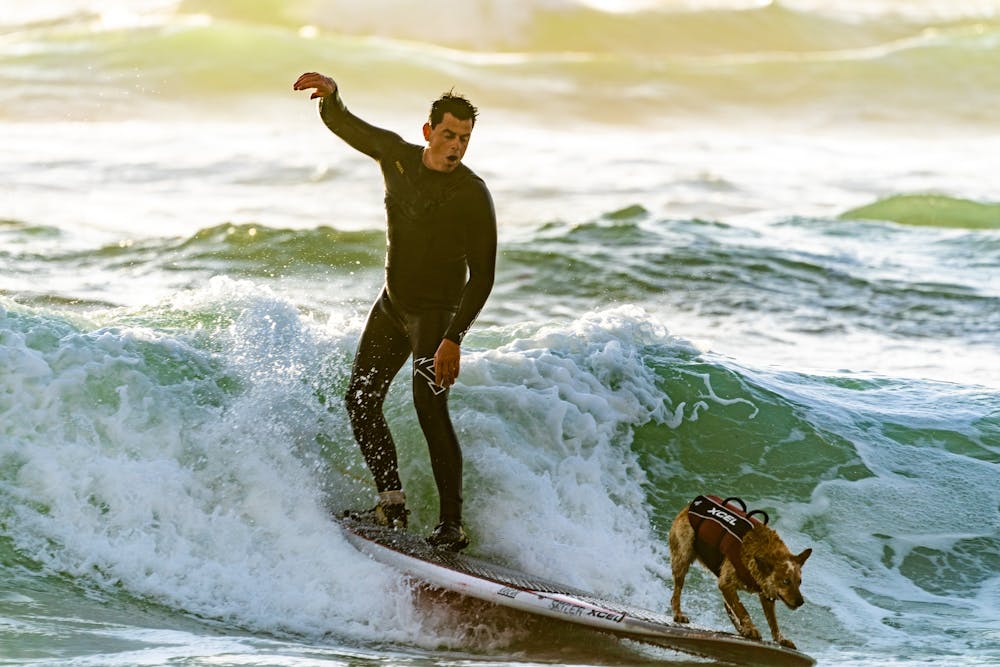 Photo by Pexels
Must-Try Summer Fun With Your Dog
Our furry family members are the perfect company for the summer months. Dogs can be great pals as the weather gets warmers when we find ourselves spending a great deal of time outside. Make sure that you try out these family-friendly summer activities that can even include our canine companions.
Swimming
If you have ever bought a kiddie pool for your pup, you will likely have seen the sheer joy that dogs get in the water; however, you may have also come to the conclusion that a kiddie pool isn't cutting it. If you have ever needed relief from the hot summer sun, just imagine, your furry dog probably is experiencing the same discomfort. Consider investing in a pool for both their
delight and yours, and you can start by looking for pool builders near me. Not all dogs will immediately know how to swim, so you can start off your summer with the exciting experience of teaching your canine companion to doggy paddle and enjoy cooling off in the pool with you.
Road Trip
Consider taking your furry family member on your next road trip to a dog-friendly destination.  Taking them in the car with you as you take on life's adventures can be a great time for you to bond and relax. Navigating your trip will likely be a bit different than you are used to though, a they will need somewhat frequent bathroom breaks at rest stops that provide areas for pets. You must plan accordingly for their needs.
Dog-Friendly Beaches
Taking your pup to a dog-friendly beach can be a great escape during the summertime. Whether your dog's road trip experience takes you to the beach or you have one close by, your dog can sprint on sand and frolic through little waves at the end of the beach for a true summer respite.  When you bring your dog to the beach, make sure that you have a covering for them, so that they can sit in the shade and hide from the harsh rays of the summer sun.
Sprinklers
If you do not have access to any other water-based summer fun, a sprinkler can relieve your pup from the summer sun without requiring much preparation. Not only can you provide some refreshing water to your lawn, but you can get incredible laughs from the joy that this small device will give your dog. Be ready to get splashed though, as your dog will likely shake their
excess water in glee and you just may be within their reach.
Drive-in Movies
Drive-in movies are a relaxing and fun tradition that is gaining popularity again, check out https://www.jwbfamilylaw.com. While traditional movie theaters are typically not an option for our furry moviegoers, drive-in movies are theperfect options for dogs because you drive up in your own car. Consider bringing their favorite snack so that you can both munch and enjoy an air-conditioned night out with your favorite
summer flick.
Summer Safety
Summers can be such a fun time of the year to bond with your pup; however, much like the summer can present health hazards to us, it is important that we also be mindful of our dog's health. With extreme heat, harsh rays from the summer and increased risk of being outside, we must make plans to protect our pups during the summer months . By ensuring that we keep our  dogs hydrated, making sure to never leave them stuck in somewhere where they could overheat and be mindful of hot surfaces, we can ensure that they enjoy summer without injury. While their fur protects them, they can be incredibly susceptible to various heat-related medical issues if we aren't careful.
Bringing our pets out on summer adventures can leave us tickled with giggles when we see their hilarity in these new activities. If you want to make your summer truly memorable, include your furry family member in on the safe summer fun to take your summer to the next level.
Mikkie Mills, is a freelance writer who often writes about family, home improvements and the occasional DIY project.