This article was submitted to Pet Guardian Angels of America by Richard Thomas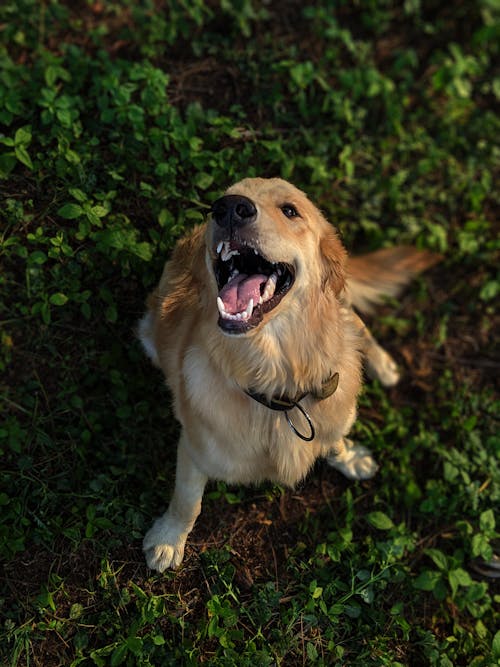 Photo by Pexels
How To Use A Dog Spray Collar To Stop Barking
You can use a dog spray collar as a solution for a variety of problems like dog barking, counter-surfing, and jumping along with many other behavioral problems.
It's so very true that a dog spray collar can help you in solving the above problems. But, the saddest part is – not everyone knows the actual method of how to use a dog spray collar to stop barking.
Here, we'll give a step-by-step detailed guideline on how you can use a dog spray collar to stop barking.
We believe that our comprehensive tutorial will help you get an overall idea about the mentioned topic.
Before we dig into the detailed discussion of ours, first, you have to manage the right kind of dog spray collar.
In the market, at the current time, wide ranges of dog spay collars are available. So, finding the right one can be a bit hassle for you.
Keeping that in mind, we have made reviews of the best anti bark devices so that you can get the ideal one for you. You can read our anti bark device reviews to manage the best anti bark device for your furry friend.
How does the dog spray collar work?
At the very beginning, you must have a brief idea about how a dog spray collar actually works. Well, the procedure is very simple and clear-cut.
A citronella dog collar actually works by emitting some kind of hazy citronella puff to your dog's nose. That misty puff actually causes a distraction for your dog from barking.
The main reason dogs stops barking after inhaling the scent is just because of the bad smell. But, humans don't find that smell as bad as the dog feels. Even there're some people who use this same scent for aromatherapy.
How to use the dog spray collar to stop barking<Here, in this section, we're going to discuss 5 detailed steps that will help you get a clear idea about the use of a dog spray collar to stop barking.
Step 1 – Why Does Your Dog Bark?
The first thing you have to do is to find out the reasons for which your dog actually barks.
Well, here, is a list of all the possible reasons for which a dog barks:
Excited – Your dog may do excessive barking just because of excitement.
Grabbing Attention – Another possible reason for dog barking could be your furry friend wants to grab your attention.
Insecurity – Sometimes, your dog may start barking at strangers because he feels some kind of insecurity.
Bored  – Even your dog may bark in an excessive manner just because he is feeling bored.
Step 2 – What Did you do So Far To Stop Barking?
You may have done one of the followings to stop your dog from barking:
You just got mad and yelled at your dog.
You might have punished your dog for barking in an excessive manner.
You also might have tried giving your dog whatever he wanted so that you could stop him from barking.
Always remember that yelling or punishing can never be a solution for such kind of problem.
Step 3 – using the Dog Spray Collar
While you prepare the dog spray collar make sure your dog doesn't see the preparation as they're really very smart.
Try giving some foods to your furry friend to cause distraction.
While your dog is busy enjoying his food, you have to put the collar on his neck.
When you're completely done with the above procedures, you should start observing the behavior of your dog.
Final Words
Now, you have got a detailed and comprehensive guideline on how to use a dog spray collar to stop barking.
We're pretty much sure that you have almost got the exact information that you've been looking for.
However, if you think that we might have missed any important point to mention in this illustrated tutorial of ours, then you can knock us at the moment you want.
At the same time, you can also message us for any query regarding your dog problems.
We'll surely extend our helping hand with the most valuable and useful information regarding your problem.
Richard is associatd with Pets Haunt and can be contacted at their "Contact Us" location shown at the bottom of their site.