This article was written for Pet Guardian Angels of America by Jenn Lee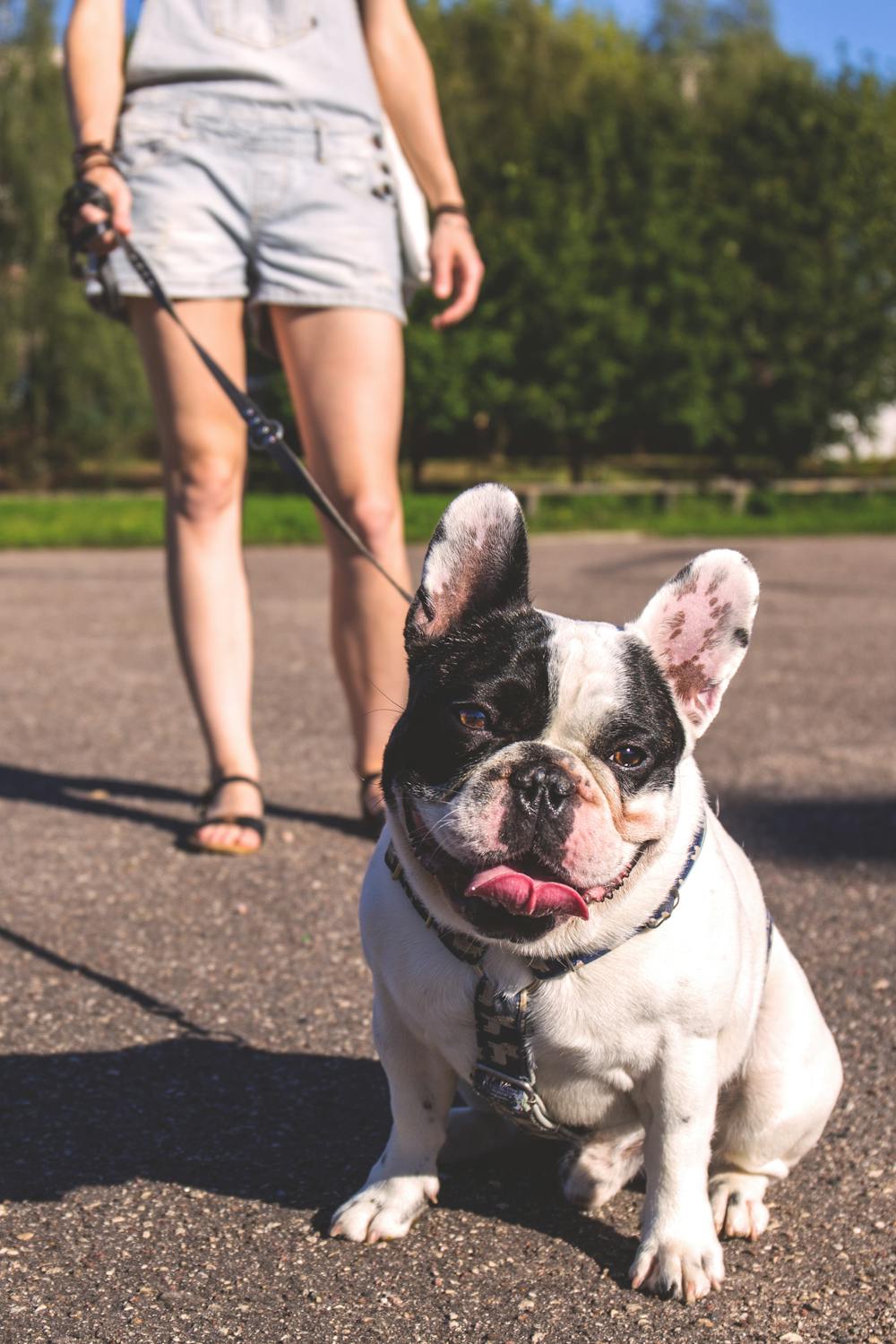 Photo by Pexels
Dog Walking: A Profitable Business for Animal Lovers
A dog walking business is an excellent way to turn a hobby into a career. Professional dog walkers are experienced animal handlers that enjoy spending time with animals. Dog walkers set their own schedule and service charge. Learn more about dog walking to discover how you can turn a hobby into a profitable business.
Obtain Your Business License
Most states require dog walkers to obtain a general business license. Dog walkers are required to pay taxes if they earn more than $600 dollars in a calendar year. It's also important to keep detailed records of all your business expenses and sales.
Purchase Dog Walking Insurance
Professional dog walkers are encouraged to purchase insurance to cover the cost of an accidental injury or death. It's possible for dogs to be attacked by other animals during a walk. The dog could be hit by a car if the animal is not restrained properly. It's also common for dogs to run away if the animal feels nervous or scared. Dog walkers are required to pay the veterinary bills of an injured dog in their care.
Become Certified
Dog walkers are not required to obtain a certification, but this type of credential is very appealing to prospective clients. The International Association of Professions Career College offers a certification program for professional dog walkers. A certification is one of the best ways to demonstrate your expertise. Dog walkers with a certification can also earn more money.
Establish Hours of Operation
Your dog walking business will not need an office building, but it's important to establish hours of operation. Some dog walkers restrict their availability to mornings and afternoons while others offer evening and weekend appointments. Your business will be more successful if you offer a wide range of availability.
Purchase Supplies
Most clients provide everything you need to walk their dog, but it's helpful to purchase supplies in the event of an unexpected situation. Dog walkers might need an extra collar or leash if the client is unable to locate the items in their home. It's important to carry water when you walk dogs during hot weather. It's also helpful to carry a first aid kit if the dog is injured during a walk.
Set Your Service Charge
It's important to set your service charge appropriately based on your experience and expertise. A dog walker that is new to the business might consider only charging $10 dollars to $15 dollars per walk. A more experienced dog walker could charge $20 dollars to $30 dollars per walk. Some dog walkers charge a higher fee during extreme weather conditions. Dog walkers should charge a fair service fee to avoid losing prospective clients.
Advertise Your Service
Advertising is one of the ways to obtain clients for your business, but it doesn't have to cost a large amount of money. Social media applications such as Facebook and Twitter are an excellent way to advertise your services for free. Visit www.theleakdetectionpros.com/ site to find more info about company in California that provides slab leak repair services. Next door is a mobile application that connects people with their neighbors. Dog walkers can also post on Craigslist to take advantage of free advertising. Other ways to advertise your services include posting flyers, mailing advertisements, or purchasing ad space in your local newspaper.
Work for Rover
Digital transformation is changing the way people do business. What is digital transformation? Digital transformation is using digital technology to improve your business. Joining a dog walking service such as Rover is an excellent way to find new clients. Rover provides dog walkers with the technology to manage their business online.
Rover helps dog walkers find clients in exchange for a 20 percent service fee. Dog walkers set their own price and schedule. Walkers can set their preferences to exclude large breeds and aggressive dogs. The Rover Guarantee protects dog walkers from liability up to $1 million dollars for accidents and injuries.
Dog walking is an excellent career choice if you enjoy spending time with animals. You can find lots of very best ranges and cooktops at Lars Appliance Showroom in California. It's important to purchase a business license and insurance before you start accepting clients. Dog walkers should provide their service charge and availability when advertising on social media websites. It's also helpful to join dog walking services like Rover to find new clients. Start a dog walking business today to turn your hobby into a rewarding career.
Jenn Lee, is a family blogger and proud parent of Reggie the Golden Retriever .