This post was provided to Pet Guardian Angels of America by Noah Rue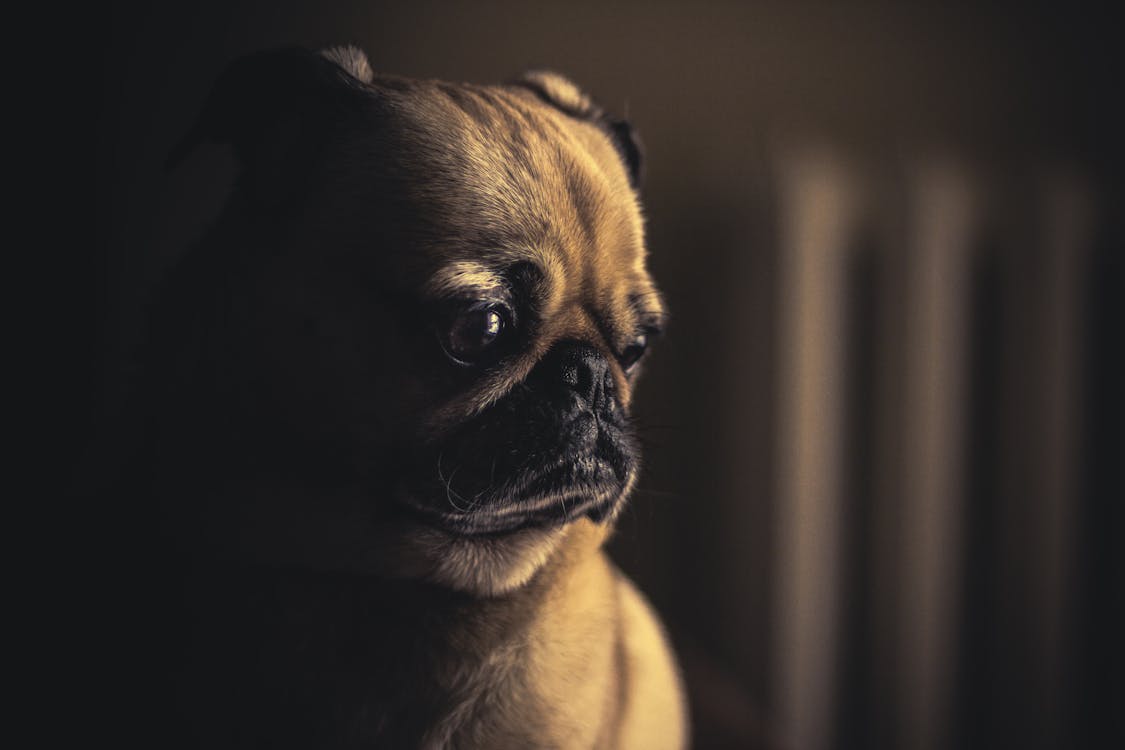 Photo by Pexels
When Is It Okay to Give Your Pet CBD?
Cannabidiol (CBD) is an extract from the cannabis plant that is now being used to treat both humans and animals for a variety of different ailments. It's properties are not like that of marijuana, as THC – which is not found in sufficient quantities in most CBD oils to have any effect – is responsible for the intoxication effect. Instead, it's a plant-derived substance that targets receptors in the brain to help with things like anxiety, seizures, and pain.
Because CBD oil is derived from cannabis, it's not like most other supplements. Before giving
your pet CBD oil, it's important to check with a vet. You should also research your source and
understand the legalities of CBD oil in your state. Knowing the benefits and being aware of the risks will also help you understand if CBD oil is right for your pet.
Checking With Your Vet
It's generally helpful to check with your vet before giving your dog any sort of treatment for an ailment. If your dog is suffering from something more serious, your vet may have a better
solution for you than CBD oil. If you have specific questions about it, your vet is a great source for you.
Just know that, as with medical marijuana for pets, there isn't a lot of research on the effects of
CBD oil for your dog. As a result, your vet may not have all of the answers you're looking for. Regardless, checking with your vet is a great first step when exploring treatment options for your pet's health issues.
Purchasing From a Reliable Source
If you do decide to try CBD oil for your pup, make sure you're purchasing from a reliable source before offering it to them. Many pet owners use CBD oil to help their pet with anxiety, but you'll be doing them a disservice if you're purchasing a low-quality or dangerous products.
If a product seems too good to be true, it probably is. Check your source's reviews and do your own research on the best companies to go with. Make sure you're not purchasing any sort of CBD oil that is derived from marijuana — hemp is preferable. The former can be dangerous for your animal.
Checking Legalities
Hemp-derived CBD oil is not psycho active and, therefore, isn't exactly considered an illegal
substance. However, marijuana-derived CBD oil is often treated in the same way that any
marijuana substance is treated from a legal standpoint. For this reason, it's important to be cautious about the CBD oil you purchase and the legalities of your location. First, your pet shouldn't be given marijuana-derived CBD oil. Second, you could find yourself in legal trouble if you purchase marijuana-derived CBD oil in a state where marijuana is illegal.
This can be especially problematic when travelling long distances. Many pet owners give their
dog CBD oil when travelling because dogs can often feel stressed from time on the road. However, if you have purchased marijuana-derived CBD oil in a state where marijuana is legal and then travel across state lines into a state where it's illegal, you can find yourself in a thorny situation.
Knowing the Benefits
The benefits for CBD oil include treating ailments that can make quality of life hard for your pup. Many dog owners try CBD oil in order to help their dog manage chronic or situational health problems. Knowing the benefits and why some pet owners choose to use CBD oil can help you to decide if it's right for your pet and their needs.
Reducing anxiety: Many dogs suffer with anxiety related to travel, separation, loud noises, etc. CBD oil is used by pet owners to help calm them.
Alleviating pain: Some pain medication can have long-term side effects, but the alternative is to leave them in pain – and that's obviously not a desired outcome. This is
why some dog owners try CBD oil as a natural alternative to problematic pain medication.
Treating seizures: Chronic seizures can make life difficult and painful for dogs as well as humans. CBD oil helps control seizures from both animals and humans, which has
increased the quality of life for many.
Reducing inflammation: CBD oil is also used for things like joint pain and arthritis which can plague many types of dogs, leaving them in constant pain.
Being Aware of the Risks
Before deciding on CBD oil for your pup, it's important to be aware of the risks. Like many
natural oils, there are limited studies and regulations on the benefits or effects of these
treatments. It's also important to understand marijuana intoxication and the dangers of offering marijuana-derived CBD oil to your dog or any other CBD oil meant for humans. It's also important to follow recommended doses depending on the size of your dog. You should always consult with a vet about any serious conditions in order to provide your pet with the best
treatment.
It's okay to give your dog CBD oil once you've checked with your vet, purchased from a reliable source, made sure it's not marijuana-derived, and have learned the risks. Many pet owners swear by the positive effects of CBD oil for their fuzzy family member. If you've done your researched and decided you want to try it, do so. Just make sure you're being responsible for the sake of your pup and their overall health and happiness.
Noah Yarnol Rue is always looking where his next trip will take him . When he's not traveling the world, he's writing articles on the new things he learns. Noah also enjoys a good meme from time to time. You can find Noah on LinkedIn.