Dog Care and Saving Money
This article was written for Pet Guardian Angels of America by Chloe Bennet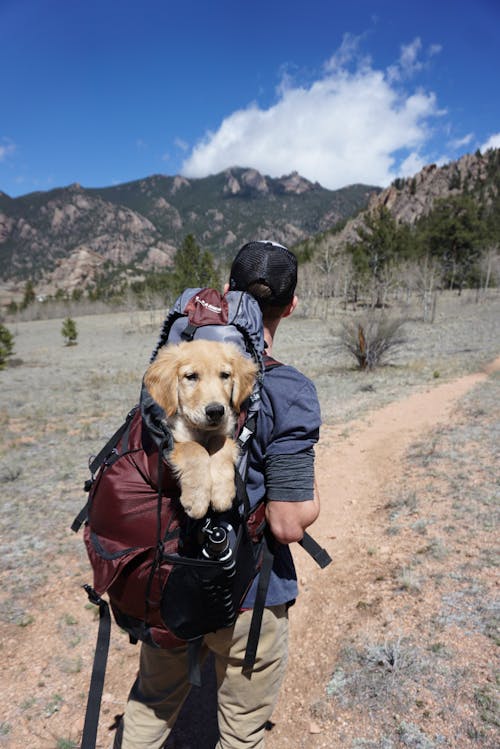 Photo by Pexels
15 Ways to Save Money as a Dog Owner
Having a dog can be the most rewarding experience. However, are you spending too much on pampering your pooch? Research has shown that the average dog owner spends around $3,000 on their dog every year! If this sounds like you, and you'd like to cut back on your doggy spending, here are 15 tips that will save you some money in the long run.
Do it yourself
Most pet owners are guilty of spending obscene amounts of money on extravagant pet beds, that animals are unlikely to use anyway. Save yourself some money by making their beds yourself – try stuffing clothes that you want to throw away with other old clothes for a bed that is practically free, and allows you to clear out your wardrobe, too!
Not just beds
It's not just beds you can do yourself. Making healthy treats and toys are also easy to do, and will allow you to control exactly what your furry friend puts in their mouths.
It doesn't need to be fancy!
" One of the best tips if you're trying to save money is to kick the poop bag habit," says Jenny Falconer, pet blogger at BoomEssays and Essayroo. "Try cutting up old grocery bags if you have a smaller dog, or, if you're trying to be more environmentally friendly and your dog does less modest poops, use an old newspaper for picking up your dogs business."
Join a club
If you frequent certain shops when buying for your pooch, pick up a store points card. You'll be surprised by how much you can save over a period of time, once you get coupons and savings from these cards.
Cut nails yourself
You might think that cutting your dog's nails yourself is only a groomer or vet's job, but clippers are cheap to buy and the process is very easy if you do some research!
Get some stuff for free!
There are countless websites that will give you products for free, if you leave them a review. Great for you, as it saves you some money, and great for Fido, as they get to try some exciting new products!
Don't skip the insurance
You might think it is an unnecessary expense, but investing in a financial safety net will save you thousands in vet bills in the future!
Shop around
There are some great online shops where you can get all your doggy-needs catered to, at a fraction of the price. It is definitely worth having a look around to see how much you could save from the regular retail price.
Use natural cleaners
Don't waste your time with speciality cleaners for pet mess – not only are they costly, but are also packed with nasty chemical that can be harmful to your pet. Try using baking soda and vinegar, which will safely clean up any mess at a fraction of the price!
Beat the dog hair
Having a dog is great, but less so when you're covered in hair! "Instead of spending money on endless lint rollers, just try using some rubber gloves or a squeegee, which does the job just as well!" says John Rogers, personal finance advisor at Assignment Service and EliteAssignmentHelp .
Store food properly
Unnecessary waste can make you haemorrhage money. Store your pet's food properly in airtight containers, and it will last far longer!
Do some diluting
Did you know that most dog shampoos are meant to be diluted, not used straight from the bottle? With this little nugget of info, you could save yourself a lot of money by extending the use out of one bottle of shampoo.
Save your furniture
Don't let them muddy paws get all over your carpet and furniture; save yourself the hassle and money by wiping your dog's paws after a muddy walk, or invest in some wipes to remove excess dirt.
Go for regular check ups
Make sure you take your pooch for regular visits to the vet, where they will be checked from ead to toe. Having these checks, rather than waiting until your dog seems sick, will prevent any massive vet bills in the future, and also will give you more precious time with your dog.
Don't overfeed
You might think you're pampering your dog, but your dog and his waistline will thank you for giving him healthy portions!?
Putting in a little extra effort for your dog can save you a lot of money, and can also make him healthier, and happier!
Chloe Bennet is an content marketer and writer at BigAssignments and OXEssays. She edits and proofreads company policies, documents and files. Also, Chloe teaches business writing at Custom Writing website.