This article was submitted to Pet Guardian Angels of America by Richard Thomas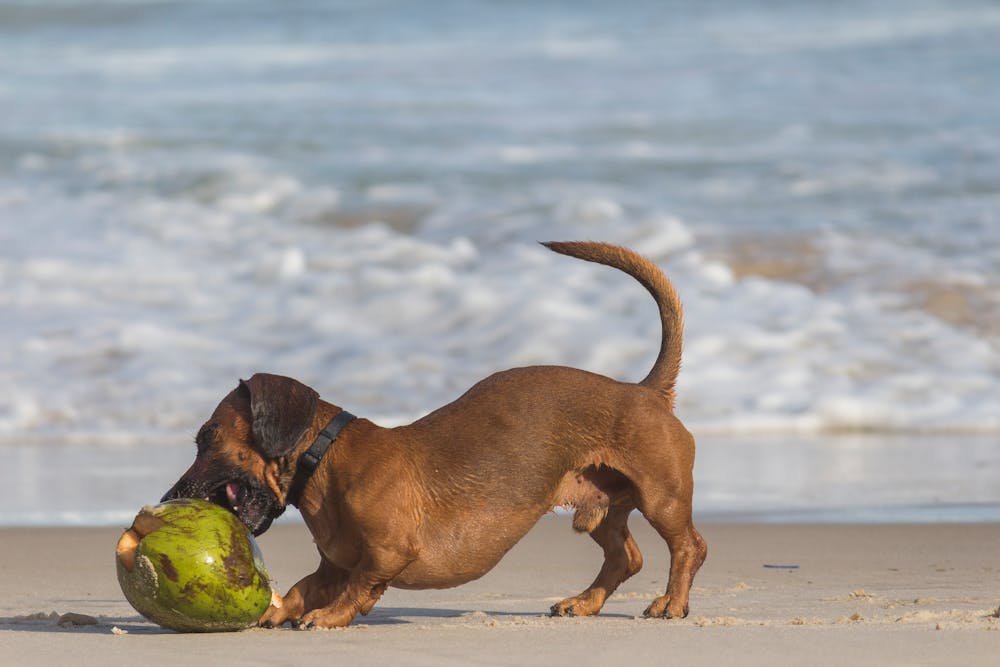 Photo by Pexels
Going On holiday: What Should I Consider For My Pet
If you share your life with a pet, whether a cat,dog, bird or reptile, you can't just get up and go for a holiday. Many dog-owners, including myself pick holiday accommodation based on whether we think it's suitable for our pet. It would be fair to say that you will need to make some sort of arrangements whether you plan to take them with you or leave them under someone's care.
In this article we discuss ways of making reliable plans to allow a stress free holiday with your pet abroad or in a staycation cottage if you intend on holidaying locally. Therefore, if you're thinking about taking your dog on holiday, make sure you plan before you book.
Holiday Pet Essential Checks
Being a nation of dog lovers, we are known to want to include them in our lives as much as possible. So why should holidays be different?
Understanding how important our dogs are to us, there have been more and more dog friendly holidays popping up. Research done by the team from Jack-Parsonrussell.com indicates that nearly 60% of pet owners plan their holidays around their dogs and this planning might be the reason why you might see people holidaying with their pets more relaxed as they have done their research before hand and they don't have to worry about company so much as they have mans best friend on holiday.
Pet checks before a holiday:
Check the location you are staying at has everything your pet needs, including a vet and more specifically an emergency contact for a vet in case your dog needs out of hours check.
Check with your vet that your pet is healthy and safe to travel and arrange for medication in advance.
Although your dog might be chipped, having a dog collar with tracker might be a good idea as well as a tag with your details and holiday destination address just in case your dog tracker doesn't have a good GPS signal in case you lose your dog in a remote environment.
Before taking your dog
Going on holiday with your dog is a great way to spend time with them, however, some dogs will dislike the change and may not have as much fun as you will. As a result, before you take your dog on holiday please ensure you check the weather especially during the cold winter months and hot summer months, so that you are able to keep them safe from conditions like heat stroke.Incorporate familiar things in the travel pack like toys, treats, beddings so they have their comforts away from home. Check that your hotel policy doesn't restrict your pets freedom too much if it does. I would recommend booking into a self catering dog friendly holiday cottage which offers a home away from home feel and is very adaptable to your dog.
On holiday with your dog
Going on holiday with your dog is a great way to spend time with them, however, not all dogs will like the sudden environmental change. Therefore, sort out your plans as early as possible to give yourself the widest range of options and the best value. One of my top priorities when I used to go on holiday with my dog was ensuring that my late Harry's routines like walks, food times and toilet breaks are maintained. I did not change the diet even when the hotel offered big premium dog food brands. I used to carry her own food brand as I didn't want to have an emergency visit to the vet due to an upset stomach. If you realise you forgot something essential probably for your tea and dinners, please don't leave them for long as it might cause them distress even if you want them to familiarise themselves with their new surroundings. Research will help you get prepared and have loads of fun.
Pet safety on holiday
Once you have arrived at your holiday destination remember the hard bits were done during the planning phase and therefore this should just be a breeze. Time to action what you have set out to do with your man's best friend. A few tips whilst on holiday: Please do not leave your dog in harm's way especially in the extreme temperatures e.g. leaving them tied up on a post exposed to 30 degrees plus in summer or even freezing temperatures. If you plan to take activities that aren't dog friendly ensure you local pet related services like pet sitters and those that do holiday related pet activities and let your dog enjoy whilst you venture on alternative adventures for a few hours. Summer months are usually busy so check in advance to avoid being disappointed. Even when your dog is well trained to walk off the lead, in new environments ensure you keep them on their lead unless you are sure its safe especially around roads.
Summary
Holidaying with pets is a growing trend and we expect to see more of this in the near future. Planning and more planning will ensure you and your dog enjoy a great holiday. Choosing a dog friendly holiday destination and accommodation is key for a successful and stress free holiday.
However, cats and other small pets who aren't familiar with travelling shouldn't be taken on holiday because the experience is likely to be too stressful. Enjoy your holiday!
This article was researched and compiled by Simba Digital team.