Doggie Outdoor Adventures
This article was written for Pet Guardian Angels of America by Jenn Lee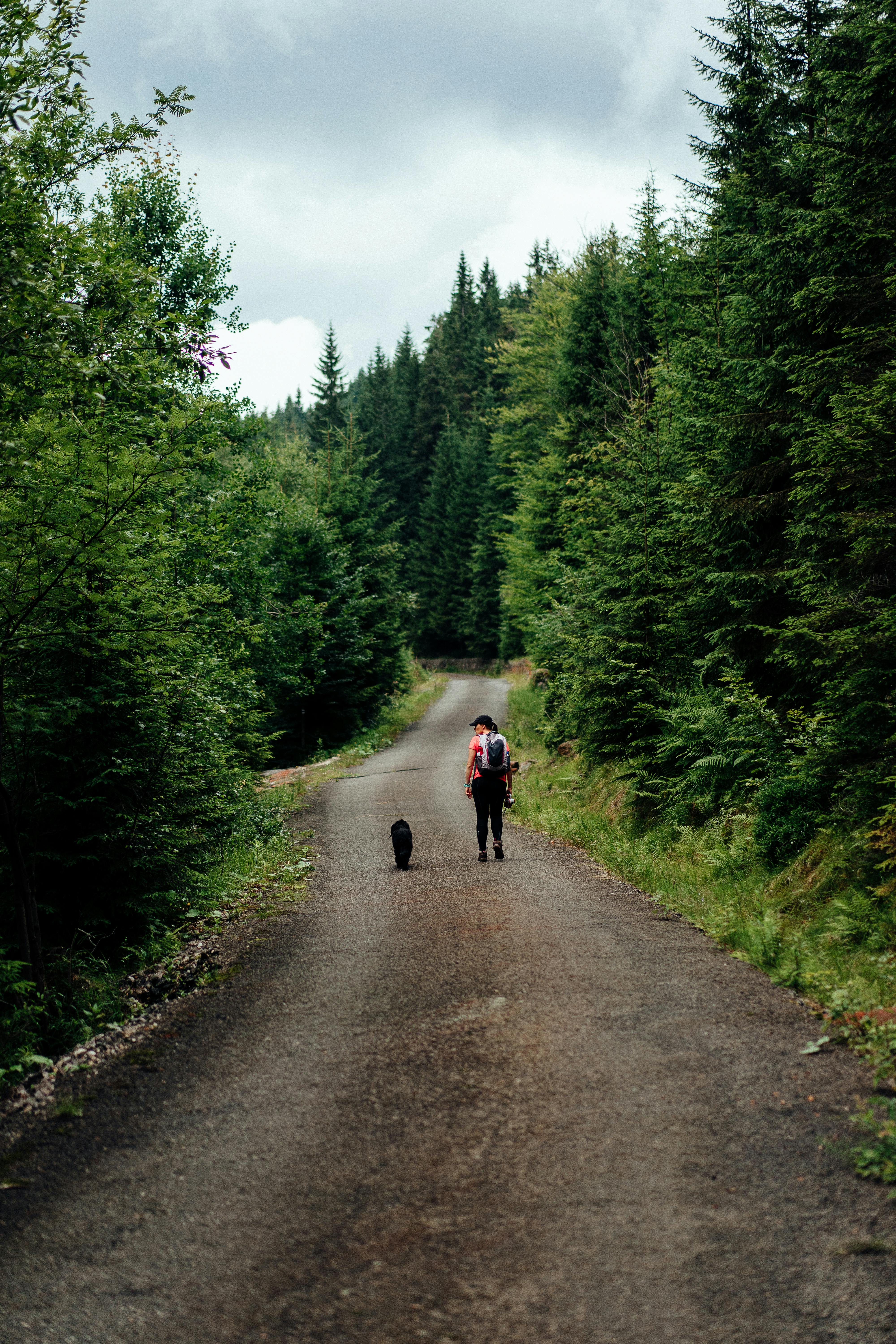 Photo by Pexels
Outdoor Adventures to Bring Your Dog On
If you are a dog lover you want to bring your dog everywhere you can when you travel. Some places are welcoming dogs and will allow the pet to go on an adventure. These are some fun outdoor adventures where you can bring your dog.
Peterson Ridge Rumble Trail in Oregon
This trail will allow you and your dog to explore the outdoors. The trail is one of the race trails where the dog can go and follow their humans. The trail is 20 miles but you can decide how far you and your dog can go. the trails go up and down the mountains and offer a great view. There are stations along the way that have drinks for people and dogs as well as dog snacks. You can put all of the supplies you need on your cargo roof rack and be ready to go.
Blaine Basin in Colorado
This trail goes up to 14,000 feet above sea level. There is a large open field of wildflowers and there are places to cross streams, there are waterfalls to see, and there are some great views.  The dogs can go in the water and cool down. This is a great outdoor adventure for both person and dog.
Willamette Valley in Oregon
This is a bike trail where you can go cycling and bring your dog along for the ride. There is a 132-mile trail for cycling and the dog will fit great in the side cart. They can even get out and walk a little. You will go through the farmlands and follow the river. On the banks of this river and vineyards and places to get some fresh food.
Chain and Doelle Lake in Washington State
There are plenty of dog-friendly trails and there are a lot fewer crowds. The trial is 21. 5 minutes and there is a place to camp out if your dog can stay by you in a tent. This trail starts at the Pacific Crest Trail and you will see plenty of hills, meadows, and then be able to go in the forest. The end of the trail is uphill and by that time it will be easy for both you and your dog.
Shenandoah River in Virginia
This is a great option if your dog likes to be around water. You can paddle down the river and the water is clean and clear. The currents are gentle making it easy to travel for both human and dog. Some shuttles will transport you, your gear, and your dog.
Upper Water Holes in Arizona
This is good if you want to be able to check out a canyon and bring your dog along. This has short trails and there is a sandstone wall that will change color as the day goes on. Horseshoe Bend is a great place to camp as long as you have the needed equipment.
Richmond Mountain Trails in Vermont
This trail goes along the side of a mountain. You and your dog will need to take it slow at first and then it can be a lot of fun. There are some great local places to stop for a drink and for lunch that will serve your dog too. There are some swimming holes along the trail so you can stop and cool down with your pup.
These are some of the great adventures you can have with your dog. Dogs like to be outdoors and explore what is around them. If you like to have some outdoor fun you can take your dog along for a good time.
Jenn Lee, is a family blogger and proud parent of Reggie the Golden Retriever