This article was written for Pet Guardian Angels of America by Tyler Evens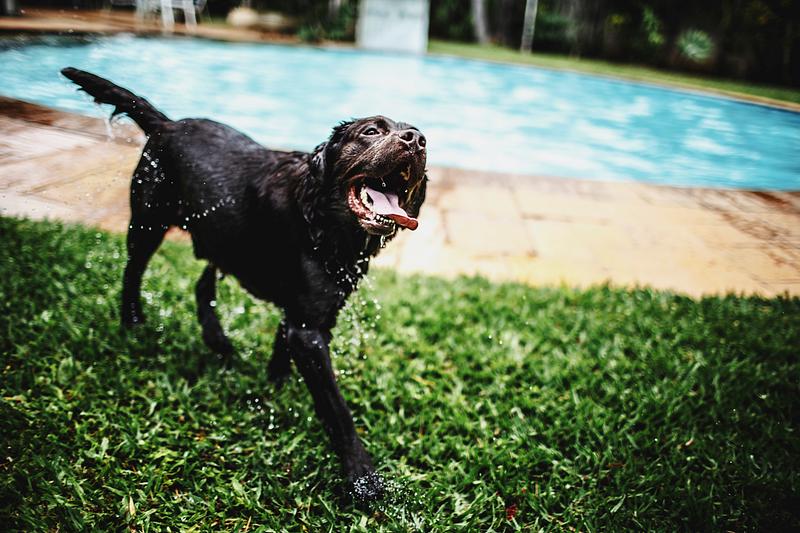 Photo by Rawpixel
6 Low-Cost, Effortless Ways Dog Owners Can Keep Their Homes Clean
As a dog owner, you know that your furry family member can leave paw prints all over your heart. If your dog is constantly leaving messes around your home, though, owning a pet may be stressing you and your budget. But keeping your home clean and your dog happy doesn't have to cost a fortune when you use these pet-friendly tips to save time and money.
Invest in Some DIY Dog Grooming Tools
Proper grooming is one of the easiest ways to keep your home and your dog clean and comfortable. Since professional grooming fees can add up fast, you can save with some simple DIY grooming at home. If your pup has longer hair, you may want to pick up a pair of high-quality clippers. Be sure to read through reviews and compare prices so you can find the best deal on the right clippers for your pup's hair.
Pick Up a Vacuum That Can Tackle Pet Hair
When you are constantly waging a war against pet hair and dander in your home, you need a vacuum that can really get the job done. Instead of constantly having to replace cheaper equipment that can't stand up to pet hair, you should look for pet-specific vacuums that will last for years to come. These vacuums are made to tackle even the toughest pet messes, and most come with extended warranties that can save you the headache and expense of replacing your vacuum. Want to make cleaning up hair effortless? Consider buying a robot vacuum.
Invest in a High-Quality Carpet Cleaner
It can be expensive to constantly rent a carpet-cleaning machine to take care of tough pet messes and keep your home sanitized. This is why dog owners should really think about investing in a top-quality carpet cleaner to avoid paying those hefty rental fees. Having your own carpet cleaner can also help you take care of messes before they leave behind stains or smells, even in the middle of the night. To break up stubborn pet stains and smells with your new carpet cleaner, be sure to pair it with a carpet-cleaning solution made for pets.
Search for Deals on Pet Cleaning Products
So you be wondering how you can afford vacuums, carpet cleaners, and other cleaning essentials that can help dog owners keep their homes pristine? Well, to help those pet cleaning supplies fit into your budget, you should look for promo codes from coupon sites before you shop. Sites like RetailMeNot and CouponCabin typically offer deals from the most popular retailers such as Target, Walmart, and even Amazon, so you can save on your pet purchases.
Mix Up Some Low-Cost Cleaning Products
With a few low-cost ingredients, like baking soda, vinegar, and essential oils, you can easily mix up safe, effective, and inexpensive DIY cleaning solutions for all areas of your home. Want to banish dog odors? Toss a few herbs and spices into a mason jar for a homemade air freshener that can cover any pet odors. Need to get stubborn drool stains off your windows? Mix white vinegar, dish soap, and water into a cheap spray bottle, to easily dissolve those messes.
Deal With Behavior Issues
When a destructive dog is making it impossible to keep your home clean, you may need more than coupons and cleaning products. Thankfully, most of the steps you can take to curb destructive dog behavior are low-cost or free. You can try training your dog, or you can use baby gates or crates in order to restrict your dog to safe zones while you are away. If your dog's bad behavior continues, it may be time to consult a dog trainer or invest in doggy daycare, to save your home, furniture, and sanity.
Keeping a clean home when you own a dog doesn't have to be a challenge. Just look for easy ways to keep your home clean, and know when to invest in quality products for your home. That way you can focus on all the ways your pup makes you happy!
Tyler, a proud owner of two German Shepherd rescues, understands the challenges of raising pets. He uses Dog Zasters to show off his silly pups and share the messy side of being a pet parent.