This article was written for Pet Guardian Angels of America by Mikkie Mills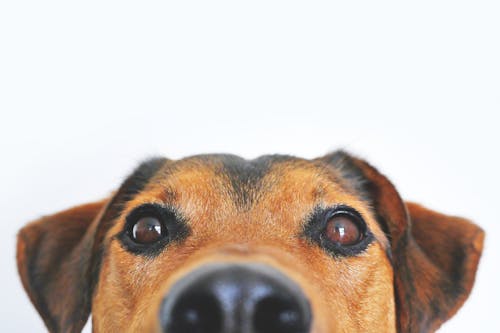 Photo by Pexels
Fun Gifts to Make For Your Pet
If you and your children want to include your cat or dog in the holiday festivities, it can be tricky to find out what to give them. Here are some unique gift ideas that your children can help make, rather than just purchasing a toy at the pet store. The best gifts are often made, and that includes for your furry friends.
Homemade Treats
Have fun in the kitchen by making your pet some treats from scratch. An easy option for dogs is whipping up a batch of peanut butter biscuits, which are a delectable snacks that your furry friend will love. All you need is pumpkin puree, wheat flour, peanut butter, and eggs. For cats, since they are obligate carnivores, you can make treats that incorporate salmon, egg, and flour. Because these recipes are so easy, they make for a great activity for children that they can do with little supervision, and as a result, they will be able to give your pet treats that they made themselves.
Fleece Blanket
To help keep your pets warm and cozy during the winter months, you can make them a fleece blanket. Fleece is a great option because it remains soft, is easily machine washable, and does not pill like many other fabrics. For kids, using fleece fabric is also a wonderful material to work with. They can pick out their own designs or fabric, and craft a miniature blanket to put in your pet's bed. Fleece helps your body to stay warm, which is beneficial on the coldest nights. Your children will love creating their own craft project, and your pet will enjoy the feeling of comfy fleece during the cooler season.
Pillow
Depending on the size of your pet, you can easily find a design for a pillow or bed for them to rest on, for larger dogs it may be an actual dog bed, or for a small dog a regular pillow can be used. This is important if they are not allowed on furniture or if you have flooring that is uncomfortable to sleep on, such as hardwood. The perfect bed for your pet is a combination of the right amount of stuffing and the correct type of fabric that is soft, durable, and washable. For instance, if your dog spends a lot of time outside, it may be beneficial to use a fabric that is stain resistant, but for a cat, who grooms himself, you can use something more soft. Have your child help you to make the bed for a fun craft on a snow day.
Food and Water Bowls
Another great project you can involve your children in making customized food and water bowls for your dog or cat. There are many options, depending on whether you want both the bowls to be in the same receptacle, you would like a bowl that refills itself, or you are looking for a dish that you can bring with you when you travel. You can use stencils for your children to color in, or use permanent markers of different colors to customize the bowls to their liking. Not only is this an entertaining craft for your children, but it will also create a lasting memory that they can look back on every time they see the pet bowls.
Pet House
Although it is easy to go to the store and purchase a dog or cat house for shelter outdoors, it is much more fun, and often more cost effective to build your own. This way, you can involve your children in tasks such as measuring, finding parts, and working on decorations classing boxing coach. You can build your house according to your pet's size and whether or not they need better insulation for more extreme weather events when they might be outside. You can also furnish the house with a bed and food and water bowls.
Finding gifts for your children to give your pets does not have to be complicated. With these tips, you will be able to make the perfect present that your pets and your entire family can enjoy during the holiday season.
Mikkie Mills, is a freelance writer who often writes about family, home improvements and the occasional DIY project.