Happy and Healthy Puppies
This post was provided to Pet Guardian Angels of America by Sienna Penfold
How to Have a Happy and Healthy Puppy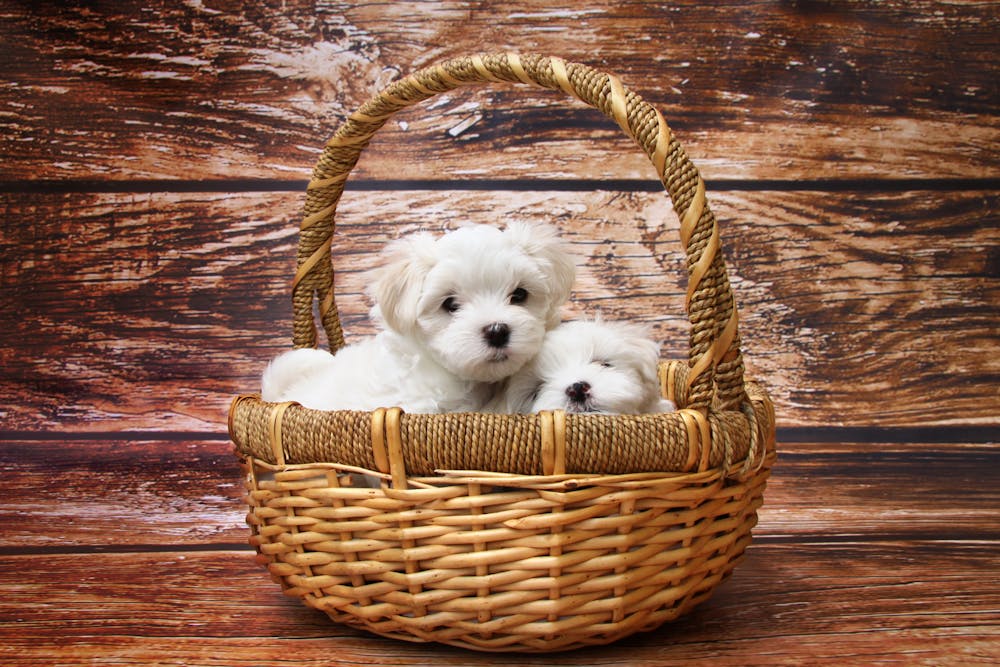 Photo by Pexels
Raising a puppy can be both an overwhelming adventure for new dog owners and fly by incredibly fast for experienced dog lovers. But whether you've been adopting dogs for decades or just thinking about getting your fist pup, this playful, fun and inquisitive stage of a dog's development can be the most rewarding part of raising your furry friend. So, if you want to ensure your puppy grows into a happy, healthy and strong dog, here are some simple tips that will help you build an unbreakable bond:
Play with your puppy a lot
Dogs are very social animals and they love interacting with others, especially their owners, which is why they require plenty of play time. Apart from getting a bit of exercise, playing with your puppy will also give you a chance to bond by spending some quality time together. So, play tug, play fetch, throw a frisbee, or even learn a few tricks like roll over and shake a paw. Whatever you decide to do, just make it fun for both you and your pup.
Walk until your legs hurt
From regular daily walks to agility training exercises, there are many ways for dogs to get a good workout, depending on their needs. When it comes to your puppy and physical activity, even the simplest things, such as active play times and exciting walks, truly go a long way towards maintaining optimal health. However, it's important to change the exercise every once in a while, to keep things a bit more interesting and your pup happier and more excited. Even if the weather is deterrent, there are still many ways to exercise your dog indoors that might be fun for you as well.
Make a good boy out of him
Training your puppy early on is one of the most important aspects of establishing a good relationship with your pet and keeping him happy. From teaching your dog basic manners and commands, such as 'sit' and 'stay', to potty training him properly and even getting him used to a leash or harness, there are many things you need to teach your new pup. Whatever you decide to do first, always make training as interesting and fun as possible, to ensure your pup is paying close attention.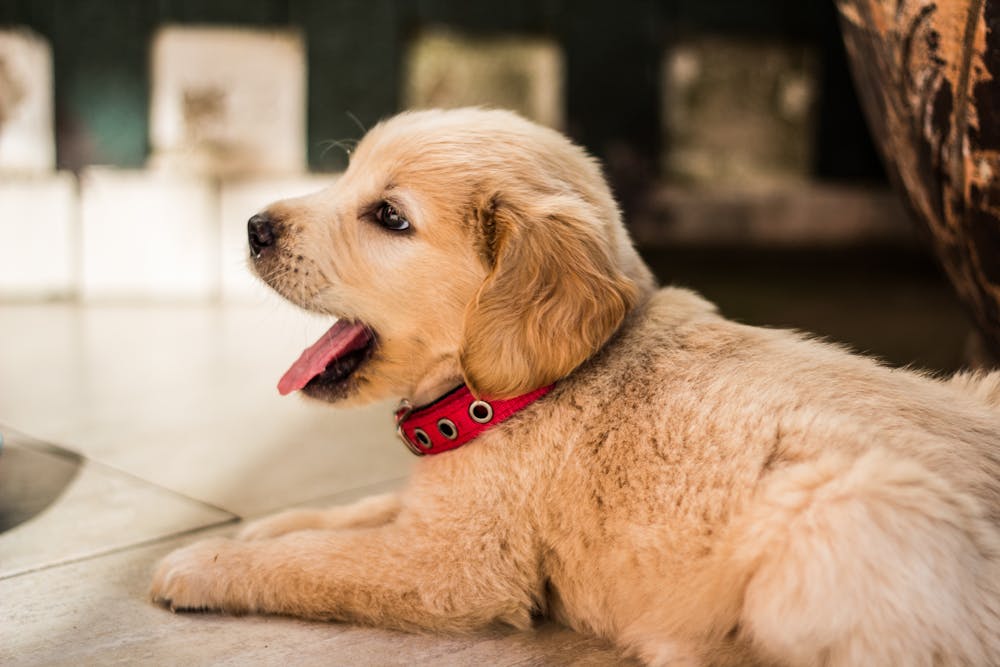 Photo by Pexels
Make his health a priority
Keeping your pup in optimal health is quite possibly one of the most important things you need to do as a pet owner. Apart from exercising regularly, going to the vet and making sure they get all the necessary vaccinations, puppies also need to eat quite often, take additional supplements and sometimes even require certain medication. You can easily find all of these, as well as many other great dog supplies online that will ensure your pup grows into a healthy and happy dog.
Groom your pup properly
Combing or brushing your dog will help keep his coat free from snarls and debris, and it will encourage healthy skin. Regular grooming will also give you the chance to check for any changes or injuries on your puppy's body, it will get him used to being handled, so you won't have a problem if you decide to take him to a groomer in the future, and it might even give you a chance to bond. So, regardless of your pup's breed, groom him regularly and remember to get him used to taking baths.
Make him feel comfortable
When you get a new puppy, your home becomes his home too, which is why it's important to make him feel comfortable and secure. If your puppy is going to sleep inside, provide a soft and cosy bed he can spend his nights in. If he's sleeping outside, get a sturdy, waterproof and roomy house, lined with blankets or straw, where he can be comfortable and protected. Snuggle him up and keep him warm during the colder months, as his coat might not be enough to protect him from such harsh weather, and don't forget to doggy-proof your home,if your pup is going to spend most of his time indoors.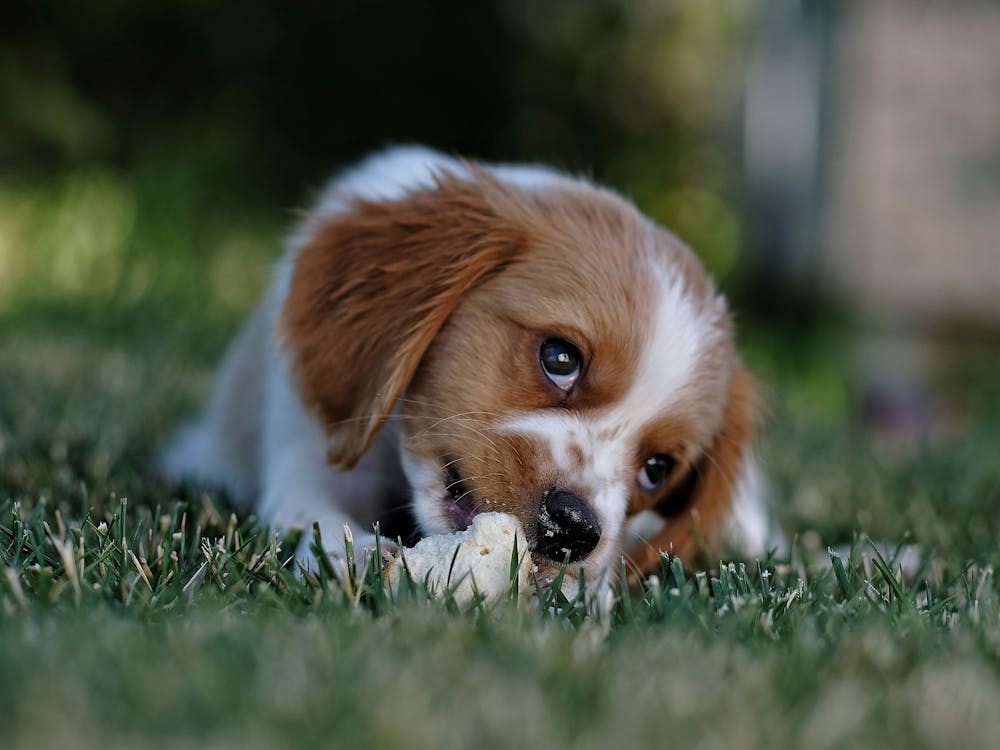 Photo by Pexels
Show your dog you care
As their owner, your puppy often looks to you for cues to deepen a bonding moment, whether that's snuggling on the couch while watching TV or taking a break from your activities every once in a while to give them a positive affirmation. Similarly to people, these little things are incredibly important for establishing a good relationship with your puppy. After all, it's not a duty, but an incredible reward, for both you and your dog to display your unconditional love for each other. Raising a happy and healthy puppy isn't always easy; it takes a lot of time, effort, practice and endless patience, but it is truly worth it when you get a loving and loyal companion that will be there for you until the very end.
Sienna Penfold | Blogger
Sydney, Australia
siennapenfoldd@gmail.com