On The Road Again (with Pets)
This post was provided to Pet Guardian Angels of America by Noah Rue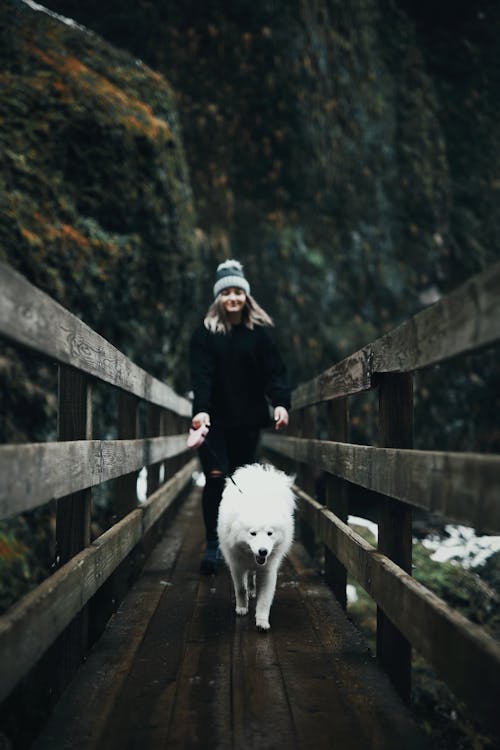 Photo by Pexels
The Biggest Safety Risks for Travelling Pets
Taking your pet with you on your vacation or trip can add to the experience. After all, you probably miss your pet when you're away. If you bring your pet along, you can share in the adventure, but it also adds one more thing to worry about when you're traveling. For one thing, you'll have to make sure your lodging is pet-friendly, and besides the logistical aspects, there are pet-related safety concerns you should be aware of before and during your travels so you can avoid them.
1. Local Dangers
If you're traveling out of state or overseas with your pet, research your destination in advance to have a better idea of the location's conditions. Contact a local vet or pet supply store to learn about the common dangers of the area you're visiting.
Your pet may also need additional vaccines to travel overseas. For example, dogs traveling to the United Kingdom will need to receive a tapeworm treatment shortly before traveling. In addition, a cat will need a Feline Rhinotracheitis vaccine to travel to Dubai or anywhere else in the United Arab Emirates.
2. Air or Car Travel
Road trips may be the most comfortable transportation option for your pet, but car travel still requires some caution and planning. Allow yourself far more time for travel than you would if you're driving without your pet. You'll need to stop more often to give your pet a break and let it stretch and get some fresh air. If there's somewhere you need to be, leave well in advance so you can take your time. Speeding leads to expensive fines and can increase your chances of an accident.
Plane travel requires a lot of planning. Contact your airline in advance to learn more about the rules and requirements for your pet to travel. Regardless of whether your pet travels under your feet or in the plane's cargo hold, you'll need a special, airline-approved carrier. Try to make the flight in one leg to avoid your pet being stuck in their carrier during the connection. If a connection is inevitable and you have a long flight ahead, ask if you can book a longer connection time so you can collect your pet and take it out for a walk before getting on the next flight.
3. Keeping Your Pet Contained
Keeping your pet safe and contained on a leash or in a crate is one of the most important pet safety tips when away from home and is crucial to their safety. The new surroundings may make your pet anxious and more willing to flee and get hurt. Keeping it on a leash at all times reduces the chances it may run away. A travel crate can also give your pet a sense of having a safe environment, even if your pet is in the hotel with the crate door open.
In addition, microchipping your pet is a good idea. It may be mandatory if you're traveling outside of the country, but even if you're traveling just a few hundred miles away, a microchip can save your pet's life. In the unfortunate event that your pet is lost, most animal control officers and veterinarians have microchip scanners that identify the pet's owner. Make sure all of your contact information is updated before you travel and consider adding an additional person who can be reached if you're in an area with no phone or internet service.
4. Weather
Think about how the weather can affect your pet on your trip. If it's very hot, you'll need to provide your pet with a safe place indoors with plenty of water. Car or airplane travel on hot days can increase your pet's risk of heat stroke, so make sure you keep your pet cool and well-hydrated. Extremely cold environments can cause similar dangers. As with very hot environments, make sure your pet has a climate-controlled space indoors.
Tropical areas or areas that experience a lot of rain have other risks you should address before you travel: namely, fleas, ticks, and heartworms. Make sure your pet is treated with a flea and tick treatment before you go, and if your pet isn't taking heartworm pills already, start them right away just in case your cat or dog drinks standing water from a puddle or old container during your travels.
5. Getting Sick While Traveling
No matter how many precautions you take, your pet may get sick while you're traveling. New foods, a different water supply, or the stress caused by all the travel can lead to its immune system being affected. To save yourself from the additional burden of having to find a vet during an emergency, source one or two vets before you leave on your trip.
Ask your home vet for a referral or search online. It is always a good idea to check for workers compensation attorney in CA at http://www.workerscompensationlawyerssandiego.com/ site. Call the veterinary office ahead of time and introduce yourself. The vet where you're traveling may even provide you with other travel safety tips and the contact information of the local 24-hour emergency vet service just in case anything goes wrong after hours.
It's likely that traveling with your pet will be a fun adventure and you won't have to worry about safety issues or pet injuries, but it's always sensible to be prepared so if anything goes awry, you and your pet have the best chances of making it through the trip unscathed!
Noah Yarnol Rue is always looking where his next trip will take him . When he's not traveling the world, he's writing articles on the new things he learns. Noah also enjoys a good meme from time to time. You can find Noah on LinkedIn.