This article was written for Pet Guardian Angels of America by Jenn Lee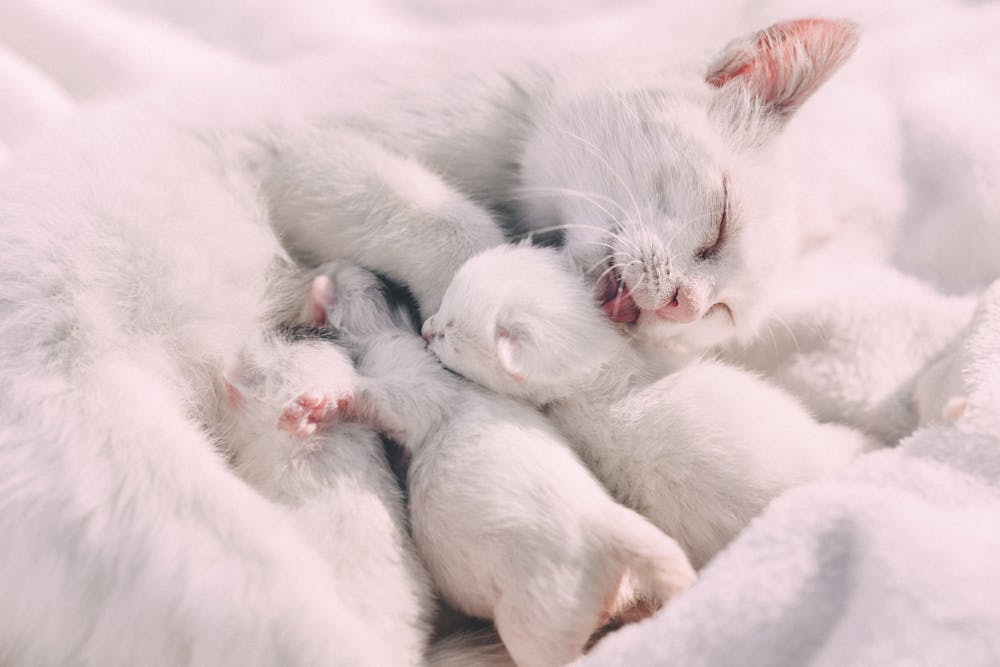 Photo by Pexels
How to Be Prepared to Financially Support Your Pet
Owning a pet can be one of the best ways to enrich your quality of life. You'll be happier, healthier, and you'll have wonderful companionship with an animal who has your heart. Caring for a pet is extremely gratifying, but it can also carry considerable expense. You'll want to be able to give your pet a great quality diet and outstanding medical care, and you may need to provide for additional expenses such as day care or boarding. As pets get older, the cost for their care may increase. However, some thoughtful planning can make providing for your pet a lot more manageable. Here are some important things that you can do to plan for supporting your pet financially.
Stick to a Monthly Budget
The best way to stay on top of your money management is to make a monthly budget. Write down your major expenses including housing, utilities, transportation, and food. Include a line item with an estimate of your monthly pet expenses that include food and medicine. For your pet's general medical expenses, approximate your annual healthcare costs and divide it by twelve to arrive at their average monthly cost. Consider your monthly budget when you make additional purchases, and don't exceed what you can spend each month on nonessential items. Keep track of your monthly budget with an app to track spending.
Get Better Liquidity With Cash Flow Banking
You can get access to funds that are leveraged against a life insurance policy with cash flow banking. One of the advantages of cash flow banking is that you can obtain money or draw a line of credit for large purchases with relative ease. If you have a sudden expense such as a costly medical bill for your pet, you don't have to go through the process of a traditional lending application. Moreover, because the money that you take is fully collateralized by your life insurance policy, you're only required to pay the amount that represents interest. Furthermore, you won't be burdened by high interest rates which are commonly associated with short-term lending. Ultimately, cash flow banking will provide you with some financial security with minimal risk.
Get an Insurance Plan for Your Pet
You can get a health insurance plan for your pet that will cover basic preventative medical care and offer savings on major medical expenses such as surgeries or care for chronic health conditions. Ask your veterinary provider what plans his or her office will accept and ask for recommendations about what type of plan may be right for your pet. Alternatively, you can shop online for a plan and search for providers in your area on a plan's website.
Order Supplies Online
An online retailer can offer you considerable savings on some of your most important pet supplies. Keep an eye out for promotional offers and discount codes that can bring down the total cost of each order. If a site has a minimum order amount for free delivery, make sure that you meet that amount each time that you make an order. Opting for subscription deliveries can help you save an additional percentage on individual items that you'll need to have delivered on an ongoing basis. Shopping online is a great way to save on items like food and treats, and it's a convenient way to get heavy items like canned food or cat litter delivered right to your door.
Being prepared to take great care of a pet requires some well thought out financial planning and a little due diligence about how you borrow or spend. Organized money management, taking steps to attain financial security, insuring your pet, and shopping for supplies competitively can help you prepare to manage the expenses entailed with giving your pet exceptional care. With conscientious preparation and planning, you can feel confident about being able to give your pet the care that he or she will need in the years to come, and you can consider adopting another wonderful pet into your family.
Jenn Lee, is a family blogger and proud parent of Reggie the Golden Retriever .