This post was provided to Pet Guardian Angels of America by Noah Rue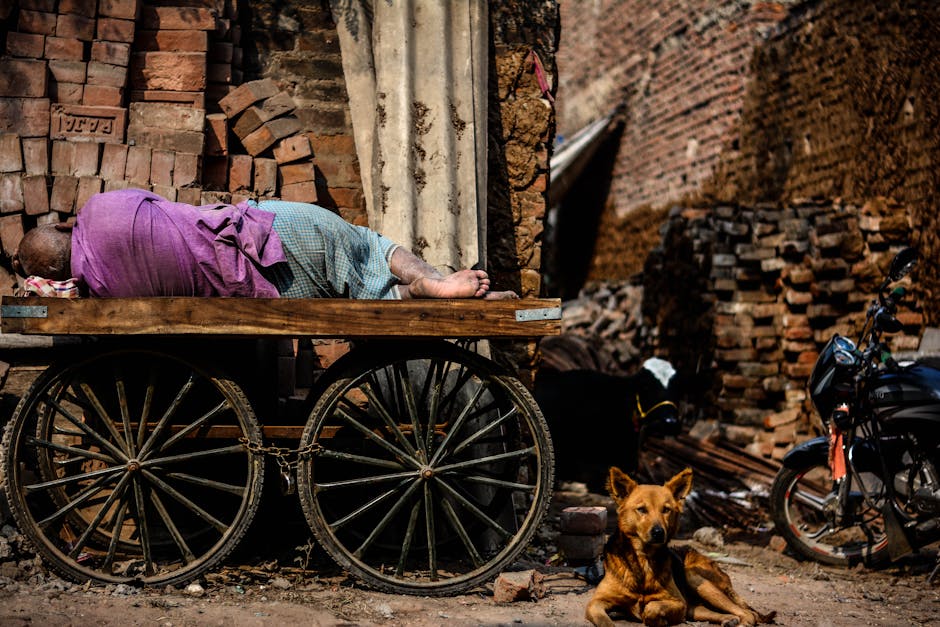 The U.S. Homeless Epidemic
For homeless individuals, every day is a struggle for survival. Those who lack a fixed address often live by the skin of their teeth, relying on donations and assistance from charitable organizations in order to survive.
But many of the thousands of homeless individuals in America have an additional support system that doesn't always get a lot of press: their pets.
Pets of all types help keep a homeless family's bond strong, and keep individuals safe when sleeping on the streets. Dogs, cats, rats, ferrets, and more help the homeless have a better life overall. Further, if you'd like to give back to your community, there are numerous ways to assist the homeless and their companion animals.
The U.S. Homeless Epidemic
Research indicates that nearly 550,000 people experience homelessness on any given night in the U.S. What's more, nearly 1.5 million Americans annually will be homeless for at least one night, according to Rutgers University.
The reasons why an individual or family becomes homeless vary widely, from rising rents, to untreated mental illness, to domestic violence. About 13 percent of the total U.S. population lives in poverty, making those individuals just a step away from homelessness. Suburban poverty , in fact, has been on the rise in recent years, with about 16.5 percent living below the poverty line.
And when people lose their homes, they also risk losing any family pets, as the majority of homeless shelters don't accept animals. Fortunately for some homeless individuals, there are resources available that understand the unique needs of pet ownership among the homeless. For example, the organization Pets of the Homeless offers a variety of services including pet food giveaways and medical treatment. The organization has more than 400 donation sites nationwide.
Benefits of Pet Ownership
What Pets of the Homeless and various advocates understand is the strength of the bond between the homeless and their pets . Companion animals help humanize a population that is widely misunderstood.
We've known for years that pets are beneficial to our mental health, and they can serve as a virtual lifeline for disenfranchised populations, including the homeless. Some health professionals call it the "pet effect": Living with pets alleviates stress and anxiety, according to a large majority of pet owners.
And the science backs it up. The Human-Animal Bond Research Institute (HABRI) has found that pets have a significant therapeutic benefit. In fact, pet ownership has led to across the U.S., and pets are seen as part of the personal networks among individuals with long-term mental health problems.
Pets as Service Animals
For homeless individuals who are also disabled, pets are often more than simply a companion. They may also be a certified service animal. Service animals perform a variety of tasks, such as calming down an individual with PTSD, or serving as a set of eyes for a person with vision impairment. ?
As those with mental illness are more likely to be homeless than the general population, you may have seen a homeless service dog and not realized it. According to the National Coalition for the Homeless, up to 25 percent of the national homeless population suffers from a seriousmental illness , compared to only about 6 percent of the general population. And while exact numbers are unavailable, many of the mentally ill homeless have pets, some functioning as service animals.
Another type of service animal is one that provides emotional support. Aptly called emotional support animals , these are common among homeless populations. Emotional support animals can be cats, dogs, birds, or any type of domesticated animal that brings comfort to an individual who is suffering from a mental or emotional condition.
It's important to note that emotional support animals aren't afforded the same type of protection as service animals, which are allowed by law into public spaces and private businesses that otherwise don't allow pets, such as restaurants.
Helping Homeless Pets in Your Area
If you would like to help homeless animals in your community, you have numerous options at your disposal. You can contact the aforementioned Pets of the Homeless to learn about your donation options, or give money or food directly to a homeless person with a pet.
And there are some homeless animals that do not have human companionship, especially cats. Sometimes called street cats or alley cats , homeless stray cats are a problem in many communities. You may want to consider putting out food for those cats, or participating in a program that shelters homeless cats during the cold winter months.
Final Thoughts
Pets assist homeless individuals in numerous ways, providing companionship, emotional support, and sometimes a direct service. They are just as loved as pets who have an indoor space to live, but they may require extra assistance to meet basic needs. The next time you see a member of the homeless population who has a pet, consider giving them a helping hand. You never know what function a homeless pet may perform.
Noah Yarnol Rue is always looking where his next trip will take him . When he's not traveling the world, he's writing articles on the new things he learns. Noah also enjoys a good meme from time to time. You can find Noah on LinkedIn.