This article was written for Pet Guardian Angels of America by Mikkie Mills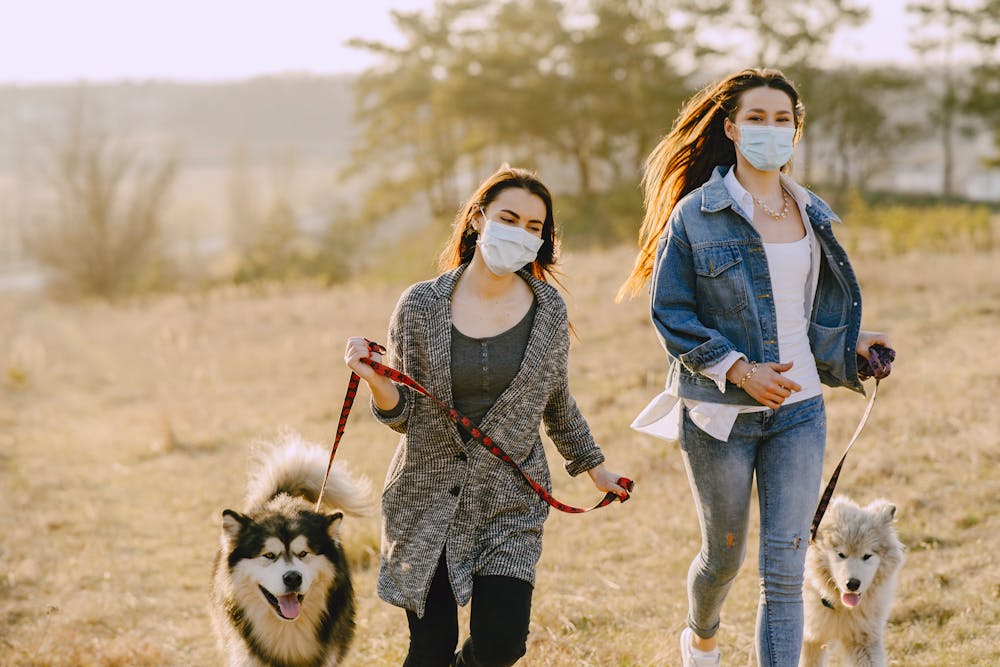 Photo by Pexels
7 Steps Before You Take Your Dog on a Walk
Walking your dog can be an excellent way to get some exercise and to spend time with your pet. You can go around the block, or you can hit the road and explore a new neighborhood. Whether you want to walk your dog in the morning, at night or during the day, you should make the right preparations to take your dog on a walk.
1. Gather the Leash(es)
It doesn't matter if you have one dog or five of them, you need to make sure you have your dog's leash before you head out the door. even if you're going to an off-leash dog park, your dog needs to have a leash before they get there. Once you find the leash, put it on your dog so that they're ready to go. If you need a new leash, make sure it's long enough for you to hold and that you can get it on your dog's collar.
2. Take Your Vitamins
If you take your dog on a walk around when you take your supplements, you should do that before you go. You could take your supplements after the walk, but some supplements like the Thrive Experience depend on a consistent schedule. If you wait until after, you may get caught up in other tasks, so you could easily forget to take your vitamins.
3. Pack Poop Bags
Like it or not, your dog is bound to poop at some point on a walk. Even if your dog doesn't usually do their business, you want to be prepared in case it happens. Then, you can pick up their poop, and you won't be that person that leaves it on the ground. While public parks may have bags available, you shouldn't count on it because your dog might not wait until you get there.
4. Wear the Right Clothes
If you'll be taking a longer or faster walk, you should wear the right shoes and clothing. Put on a pair of sneakers or athletic shoes so that your feet will be protected. Wear comfortable clothes based on the weather so that you won't be too hot or too cold. Ideally, you would do this before you find your dog's leash because getting dressed can take some time. Still, changing into the right clothes is important no matter when you do it.
5. Bring Treats
If you might pass other people or dogs, you should bring something to distract your pup. A lot of dogs do well with treats since you can use the treats to distract your dog from others passing by. As long as you spot the dog before your pet does, you can get your dog's attention more quickly. You don't need to pack a ton of treats, but put a few in a small bag in case you need them.
6. Decide on a Route
Some people may have the same route they walk every day. But that can get boring for your dog over time. So consider switching things up by going a different direction or taking your usual route but starting the other way. However, if you don't have a lot of time for a walk, you can stick to your normal routine or find a shorter route. Then, you and your dog can still enjoy some time outside.
7. Walk!
Once you and your dog are dressed and ready to go, it's time to start the walk. You can take it slow or fast, so it doesn't matter if you've been walking a lot recently or not. If you're just starting to walk your dog, take it slow and steady. That way, you can both get used to the exercise, and you can work up the speed or length in the future.
Walking your dog can be fun for both of you, but you and your dog need to prepare. By dressing correctly and bringing treats, you can prepare for whatever might happen.
Mikkie Mills, is a freelance writer who often writes about family, home improvements and the occasional DIY project.