This article was submitted to Pet Guardian Angels of America by Richard Thomas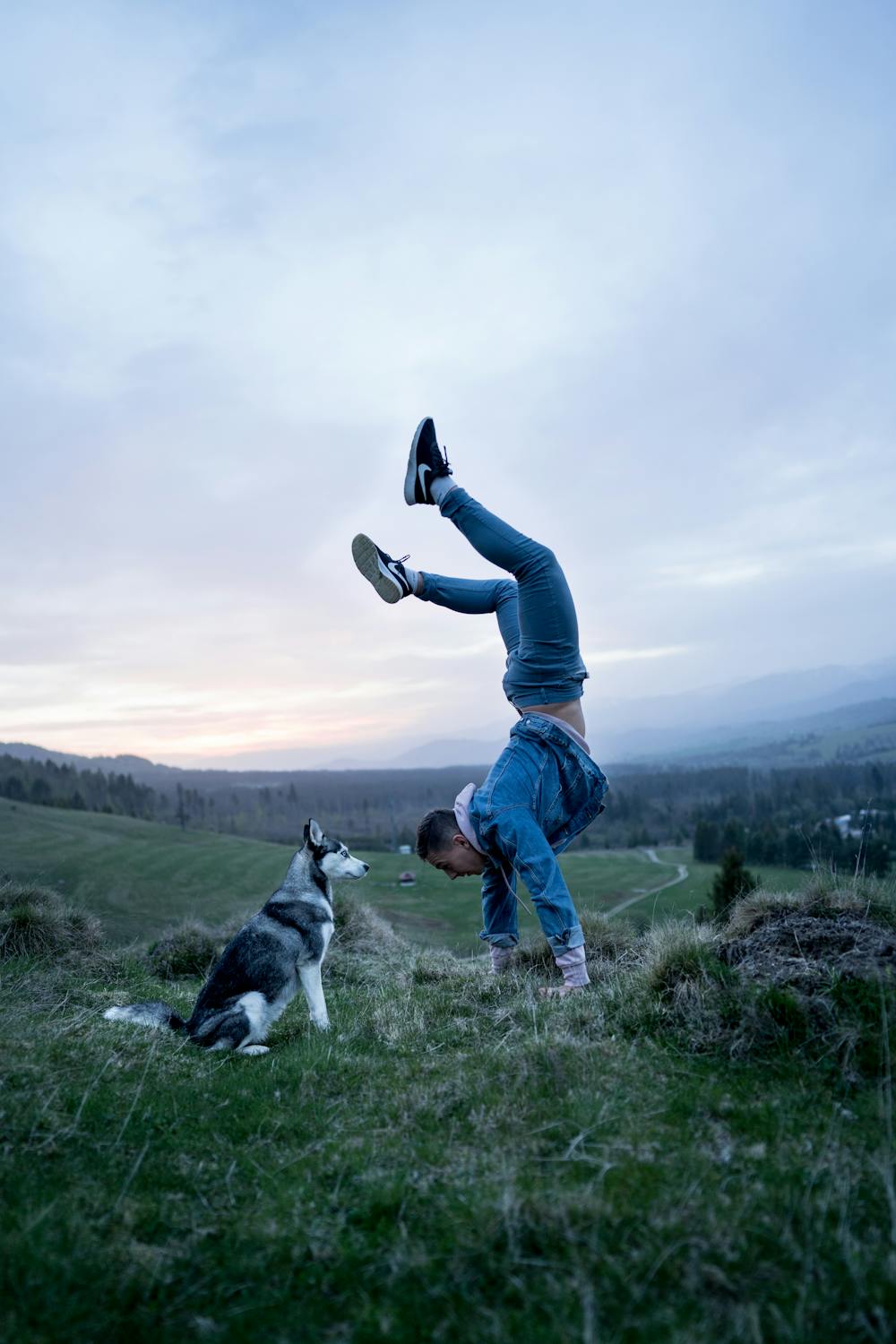 Photo by Pexels
Dog Walking Tips How to Walk Your Dog
Having pets is a beautiful experience, but it also requires dedication. Among other things like grooming and health checkups, regular walks are crucial. Although walking your dog sounds as a pleasant experience, it can be somewhat hard if you don't know the basics. Pay close attention to these tips for walking your dog. Most of them will come in handy in various situations. Moreover, they'll help you understand your dog better and provide them with an excellent walking experience.
Here are the most efficient tips for dog walking:
Stay Calm During the Walk
The most important tip to know is that you need to remain calm during the walk at all costs. Dogs have incredible smell and hearing and can detect negative energy coming from you. The way you behave and speak will tell your dog a lot about your current mood.
By controlling your energy during the walking session, your dog's behavior will improve. Therefore, controlling your energy during walks will send positive signals to your pup. Positive energy brings a positive experience for both your dog and yourself.
Always Be a Leader, Not a Follower
Canines, as a species, are known to respect a leader among them if one emerges. Cesar Millan is a professional dog behavioralist and dog whisperer, and he says that you should never allow the dog to lead you. Instead, you must be the one leading your dog by walking in front of him. That way, your dog will see you as the leader, and it will follow your lead. However, the leader's role shouldn't end when you arrive home. Your dog should remain patient and wait for you to take off your shoes and put away its leash.
Dog walking training is crucial for both of you. However, people don't have a lot of experience in these matters. Training your dog to obey your commands and lead requires discipline and persistence. There are many tips for professional dog walkers that you can use for training dog lead.
Begin practicing with square walking. What this does is gives you a guidance role. Every turn you make will signal your dog to follow your lead. That way, your pup will do the same when you go for a stroll in the park later on. Taking sharp turns is essential if your dog gets ahead of you. What you must do is stop, and then turn to another direction. By doing this, your dog will follow your lead and become more aware of you as its handler. Using treats is optional, but advisable since it can be of great help. Additionally, eye contact with your pup sends a signal that you're there and that he should follow your lead.
Allow Them Investigate the Area by Sniffing Around
You must know that while training your dog, you need to give it a break from time to time. Allow your pup to sniff through the walking area between training sessions is essential. When dogs use their snout to sniff for various scents, it boosts their environmental awareness apart from just physical exercise. Moreover, by doing so, the walks become much more beneficial to your pup and you. Providing your dog with a pleasant walking session that includes time and patience for sniffing around will drain their energy more efficiently. By doing so, they'll be more focused, calm, and they'll behave better for the rest of the walk.
Use the Proper Dog Walking Equipment
It's mandatory to know which dog walking equipment and tools are best for training and walking your dog. Many collars, harnesses, and slip leashes will make all the difference during the walks. Their primary job is to help you control your pup during the walk and make it much more manageable. Moreover, their design will reduce the amount of excessive pulling, and ultimately prevent the pulling entirely. Most dog owners don't understand why their dogs pull as hard. Knowing the root cause makes it much easier to decide which equipment to use to prevent pulling. Combining the right equipment and proper training will do wonders for both of you. The walks will become much more fun and comfortable.
Patience is of Vital Importance
Probably the essential tip is always to be patient with your four-legged friend. Losing patience will change the course of the training for both of you. Remember, if you're stressed, your pup will become stressed as well. If that's the case, it's only reasonable that the training session is over from that moment. Always keep your cool, even when training is not going the way you want. Understanding your dog's emotions may help as well. Try to figure out if they're telling you something or are afraid, overly excited, etc. All these things will help you understand and act much better during the training session.
Final Thoughts
Have you heard of dogs walking on two legs? It's not a myth, and dogs are smart enough to learn anything. Although your goal is not to teach them to walk on their hind legs, this example shows that patience and dedication pay off. Make sure to apply these tips when training your dog, and the results will undoubtedly follow.