This article was written for Pet Guardian Angels of America by Mikkie Mills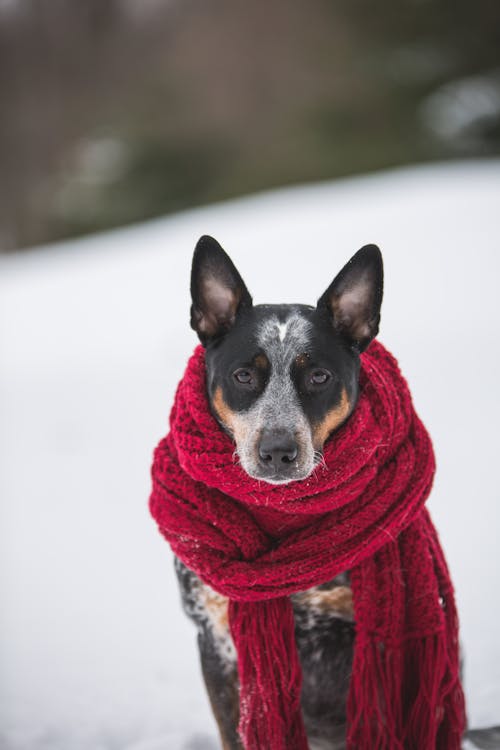 Photo by Pexels
Keeping Your Pets Warm This Winter
Keeping your pets warm this winter is important for your whole family. If you are cold, your pets are cold. Use these tips to ensure that your pets are comfortable. You can start with a sweater, but you should use these tips throughout the day to keep your pet comfortable. Plus, you can use these tips in the spring or summer if you are dealing with chilly mornings or the house is cold because you are blasting the AC.
A Fleece Sweater Helps
When you would like to keep your pets warm, you should find a sweater made from a soft fleece fabric. Your pets will get itchy if the fabric is not comfortable. Plus, you can get fleece lining in a heavy sweater if you live in a snowy climate. Some people get a short sweater that will cover their pet's chest. You can get a longer sweater that will cover most of their body, and you might get a sweater that has legs.
Do Not Wash Them Much
You should try to wash your pets as little as possible. Your pets will get cold if they need to wait to dry off. If you must wash your pets, you must dry their belly and feet as quickly as possible. Your pets will get even colder because their belly and feet are wet, and they will not be able to dry themselves fast enough.
Give Them Blankets For Bedtime
Your pets might not pull blankets up when they go to bed, but they like lying on heavy blankets in the winter. The blankets that you pile up in their cage or bed. You could buy a blanket for the winter, or you could allow them to sleep in their sweater. You might want to get a sleeping bag that your pet can climb in, and they can stay in that sleeping bag all night.
Turn Up The Heat
As mentioned above, your pets will be cold if you are cold. You can turn up the heat a degree or two when you are feeling chilly. The heat in the house will spread to every room, and your pets will find the most comfortable spots. This is a good way to keep your pets happy, and you can use a programmable thermostat that will keep the temperature regular throughout the day.
Limit Your Outside Exposure
You can take your pets out, but you should not take them out for long periods of time. You can go out for a few minutes, but you cannot go on a long walk that you would take in the spring or summer. This is especially important if ice and snow is on the ground. Also, you should try to say out of the freezing rain.
When you get back to the house, you should dry off your pets as quickly as possible.
Keep The Fireplace Temperature Low
You should keep the fireplace temperature low when you turn it on. The fireplace could get far too hot for your pets, and it might leak gas that is harmful to them. If you turn the fireplace down, your pets can lie in front of it for hours. Plus, you should make sure that you use a screen to prevent ash from flying out of the fireplace into your pets.
Conclusion
When you want to keep your pets happy, you need to use these tips to keep your pets safe during the winter. You might want to use a hairdryer after you wash your pets, and you should keep them in the house as much as possible. Turn down the fireplace, and turn up the heat in the house. Your pets will be cold if you are cold. Plus, they should have a sweater that is the proper length. Your pets will get compliments on their clothes, and you should dry their feet when you get inside.
Mikkie Mills, is a freelance writer who often writes about family, home improvements and the occasional DIY project.